Enjoy the Whatsapp messenger
Whatsapp messenger is an application of the most appropriate way of sending messages at the speed of light to any mobile phones to any contact or to friends on your contact list. It works on iPhone, Nokia, blackberry, android and windows device. The only basic thing is that other people should have installed the app on their own device and need wifi or any data services for without charging of costs. More than 450 millions of users using regularly and get impressed with this best app.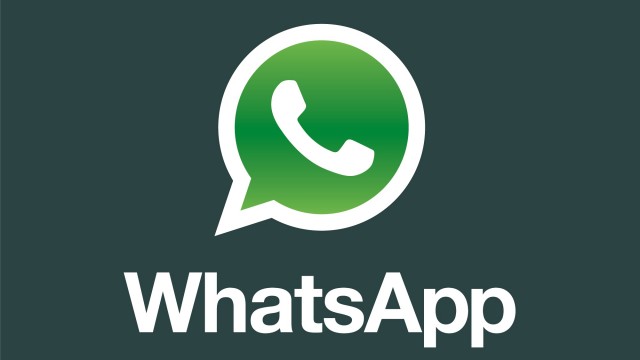 Exchanges:
Users can share unlimited number of text messages with emotions and in addition to that we can also send any pictures, contacts, videos, text messages, voice messages, links, custom wallpaper, notification sounds, Email chat history, broadcast messages and MMS to many contacts at once and many more.Locations also can be shared through the use of integrated mapping feature. Enjoy this unlimited features that will definitely capture your attention.
Worry's??
Do not worry for adding your friends because the address book redirects you to automatically connect with your contacts who already have whatsapp messenger will be displayed. No worry for remembering the PIN or password to enter in, it just works with phone number as same as SMS will be. If you miss your notifications when your phone is switched off, need not to worry, whatsapp saves all your messages when you are offline untill you get back them during next use of application. Whatsapp provides you a group chat to enjoy with contacts, which makes us not to worry for sending same type of messages to everyone or to particular friends individually.
Status:
You can change your status now and then or whenever neccessary. Some status like Busy, In a meeting, At the Gym, Sleeping, At school, At office, At the movies, Available, Battery about to die, urgent calls were already available in this application. Other than those status we can edit and change it according to needs.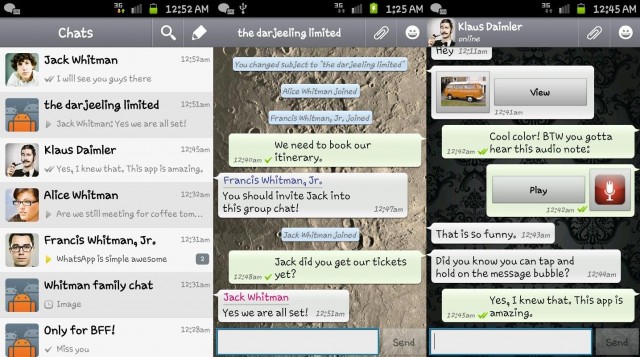 To be secured ?
Whatsapp is a secured application. To be secured more, go to settings and then to privacy to change Last seen, Profile photos and Status to change as Everyone, Nobody or my contacts. If you preferred as everyone, everyone who all having your contact can see your status and profile picture, if you choose My contacts, then whoever is in your contacts lists can see your personal things and if you choose nobody, none can see anything. You can also block unwanted numbers.
Enjoy a lot by downloading Whatsapp.