CQAtest App – What is it, and Why Should you care?
CQAtest app is a built-in app that comes with primary Motorola Smartphones. Apart from Motorola, certain other smartphone models also contain this app. It means Certified Quality Auditor. This app ensures the smooth running of other apps and their tasks on your Motorola phone.
CQAtest usually runs smoothly on your Android itself. But sometimes it causes some troubles. This is quite similar to other built-in apps found in Motorola phones – NativeDropBoxAgent app. Unlike NativeDropBoxAgent, CQAtest is not a good-for-nothing app. This article will let you know all the facts related to the CQAtest app.
How to access the CQAtest app on your android device?
You won't find this app in the regular app drawer of your phone. Like the demo mode app in some Motorola devices, it is a hidden tool with diagnostic abilities. You will not find the app icon in your app drawer until your Android device stops working properly. However, if you don't know the location of the app, don't worry. You can easily find this application under the System menu of your device.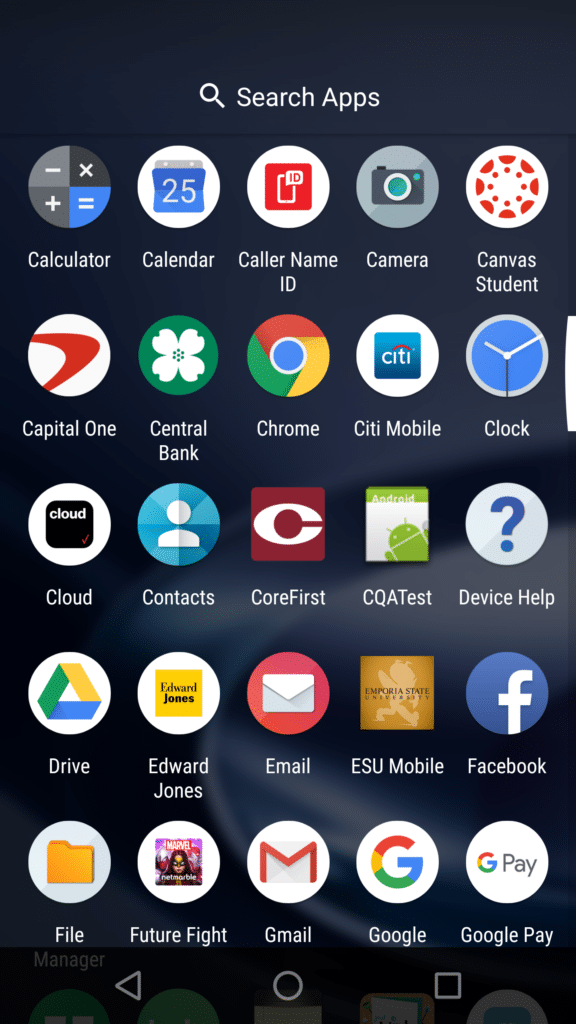 Apart from this method, there are other ways to access this app. If you can't find the app in your device's System menu, you can dial *#*#2486#8#* from your phone and press the call button. If your Android device supports the app, you would be able to access it now.
After opening the CQAtest app Motorola, it usually gives you four options to choose from. They are CQA Menu Mode, Sequence Mode, Model Assembly Mode, and MMI Test. You can use the CQA Menu Mode for diagnosing your handheld device. The user can run various tests on their device's display, audio, sensors, Bluetooth, and camera. You can the performances of all the parts of your device with the help of this wonderful application. Sometimes, certain devices support this application, but don't have this app pre-intsalled. In such cases, you can download it from the internet as well. CQAtest app download is not a difficult task to perform. You just need to search "CQAtest android app" on Google. After that, you have to download the CQAtest apk file from any genuine website. Beware of the fraud sites as downloading the app from those sites can harm your device.
What does this CQAtest app android do?
As a device configuration app, the CQAtest runs quietly on your Android device. So, your device manufacturer can access some of your phone's data. But this data doesn't include any personal data of the user. However, you should remember something that all devices receive some of your information, one way or another.
Sometimes, it is in the form of functional status and data of installed applications. Other times, it is in the form of overall system operation status. Your device's general system operation status report is useful. It ensures that the installed applications of your device stay updated. But this is not a hidden fact. The "Terms and Conditions" section on your mobile phone mentions it.
The app runs on your Android device in a quiet and hidden manner. It takes care of the overall system status of your phone. It is like the process of disguising your actual location from people. If you ever find the app running in the background, you can perform a reboot on your smartphone.
Is the CQAtest android app harmful?
You might remain concerned whether the app will be safe for your phone or not. You might have a question if the app will harm your phone or not. This straightforward answer to this question is- no. The app doesn't do any damage to the overall health of your phone. But sometimes, it effects your phone's battery life adversely and makes it empty faster. It can also pop up when you are doing some important work on your device. This pop up can be a real headache.
You can use some simple trick to resolve this problem.
Go to the App info from the Settings of your device and click on the 'Disable' or 'Clear Cache' button.
You can also perform a factory reset to get rid of the annoying CQAtest app pop-ups. However, factory resetting your device will wipe away all of its data. So, it should be your final attempt if nothing else works.
How safe is the CQAtest app?
This particular app is mostly safe. It doesn't contain any viruses. Plus, it comes with almost all Motorola devices as a safe app. So, it is definitely not malware. Thus, it is not harmful to the health of your device. This app doesn't collect any of your data. It is secure enough to protect against hackers who might try to hack your phone. Therefore, you should not worry about your privacy while using the app.
How to troubleshoot problems regarding the CQAtest android app?
The main function of the app is to diagnose your mobile device's issues. So, your mobile developer might deliberately include it in your phone. As it isn't related to the main functions of your phone, it usually stays hidden.
However, coming across the CQAtest app in your app drawer is a red signal for you. The app assists the user to check almost all components and their functionality. It checks the Bluetooth, FM radio, touchscreen, Flashlight, speaker, camera, and display of your mobile.
However, considering the RAM and storage of your device, the app might occupy a lot of space. This can cause lag and might slow down your Motorola device. This app can also affect the performances of low-end devices.
Again, your Motorola device may start showing some additional symptoms. The battery percentage indicator may vanish all of a sudden. You may also face several SIM card issues. That includes frequent automatic changes from normal mode to aeroplane mode. These can be a headache for Motorola users.
Plus, these issues hamper their smartphone using experience. If you ever encounter such issues with your device, you can follow some necessary steps to make things normal again. We will talk about how to get rid of these annoying issues in the following section of the article.
How to get rid of CQA test?
Let's face it. The app mostly comes as a built-in app in your device. So, you can't just uninstall it from your phone. Then how can you get rid of this app and issues related to it? Well, there are some tried and tested methods to get rid of the CQAtest. Whenever some problem arises regarding this app and causes it to malfunction, it will notify you.
Generally, your device will show you a pop-up window saying, "CQAtest commserver has started". Plus, this app will come out to your app drawer. So, if you ever come across this issue, you can perform the following steps to disable or remove the app from your device.
There are primarily two ways to stop the CQAtest app from being a cause of your irritation.
Firstly, you can opt for 'Force Stop'. To forcefully stop the app from interfering with your life, go to the Settings of your phone. Then click on 'Apps'. Once you find the app, click on it and tap on the 'Force Stop' button. As mentioned earlier, you can also clear your Android phone's cache memory or disable the app altogether.
Most of the time, following the steps mentioned above resolve the issue. However, if it doesn't, and the app is still at large, there's only one step that remains – the hard reset. To hard reset your phone, open the Settings of your device. Then go to 'Backup & Reset'.
Remember to back up all your data before performing a hard reset, as it will wipe them out permanently. You will never be able to recover them again if there's no backup. After backing up your device's data, click on 'Factory data reset', followed by 'Reset Phone' and 'Erase Everything'.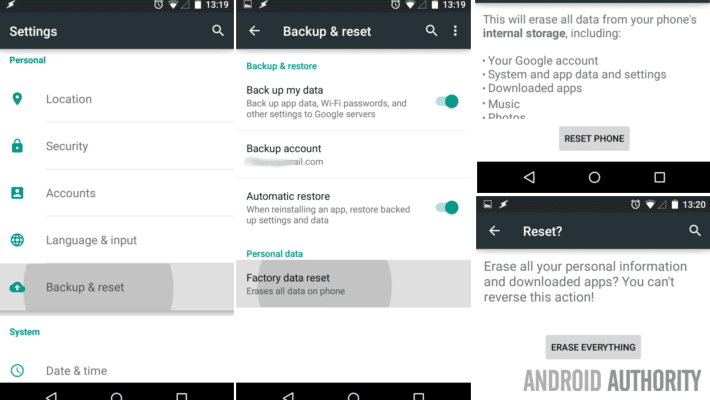 Motorola G4 Plus users may find their device displaying 'Try power cycling a device'. In such cases, you have to put your phone through a reboot. Shut your device down and then restart it to complete the process.
FAQ
Here is a list of some of the frequently asked questions regarding this particular app.
What is CQAtest app?
CQAtest app is a pre-installed app on some devices, especially Motorola smartphones. This app helps diagnose various components of your device.
What is CQAtest app on Android?
It is an android app that comes as a built-in in some smartphones. This app runs in the background and takes care of your device's overall system status.
What is CQAtest app on Android phone?
This app is only available for certain Android handsets and assists in keeping apps up-to-date according to latest Android standards.
Conclusion
CQAtest app usually runs silently and doesn't create any major problem. But this can misbehave sometimes and annoy the user as well. If you ever encounter any abnormality in the app's behavior, don't hesitate to follow the steps mentioned in the article. Hopefully, it will resolve all your problems.