How to Disable the Banner Ads on µtorrent
µtorrent:
µtorrent is one of the best and most popular BitTorrent clients. It has all types of availability platforms such as windows, Mac, Linux and mobile devices like Android and iPhone. The availability and usage of this app are very vast. The only trouble available in this bit torrent is its banner ads. To disable banner ads that flash on the user interface on the left bar and on the top below the toolbar is given as follows.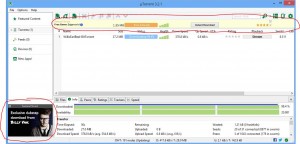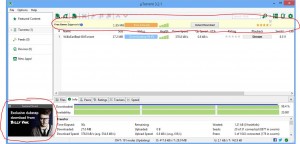 Steps to disable ads on µtorrent:
The first step is to launch the µtorrent client on your machine and navigate to the option-> preferences.
The direct keyboard shortcut for the same is Ctrl + P.
In the preferences window, on the left pane, clicks the advanced option.
Simply click the option and do not expand it.
Now you go to look for the advertisement options and in the filter textbox type offer.
That will help you to filter the option.
The left rail offer allows ads to flash on the left rail of the µtorrent client whereas the sponsored torrent offer option is the control for showing offers at the top of the main view.
Keep the option true or false accordingly and click the given option.
In order to turn the ads off, double click on each of the options and change their value to false.
Now exit and close the BitTorrent client.
Give certain time to synchronous the set preferences.
Avoid ads:
Ads give an irritating sense at certain times. By removing those ads, you get a cleaner interface and this will also help you avoid downloading unwanted apps. You may also enable the video streaming to the client so that you can preview or watch as the video is being downloaded. This type of torrent will help you to save time and avoid heavy downloads in ads.