Tesla Model S Regains Top Rating after Automatic Emergency Braking Update | Consumer Reports
Tesla vehicles are electric vehicles which are transforming the way people drive. The first model launched by the company is Tesla Model S. Consumer Reports grabbed a lot of attention in the past year when it underrated the second generation update of Tesla Model S.
Earlier, this year Tesla stock experienced a downfall when CR downgraded Model S because the new generation vehicles Autopilot hardware didn't have the most crucial feature of Automatic Emergency Braking. This feature has become a necessity when the roads nowadays are full of traffic and prone to traffic. People don't mind spending a few more bucks to purchase safety for their family. It was in this regard that a Magazine released in April lowered the rating for this model saying that emergency braking system was not adequate in the software update.
Regaining of Top Rating
After receiving a lot of criticism from people and lower ranking, engineers in Tesla worked hard to update the new model with the Automatic Emergency Braking software. Within a week when the article was published in the magazine, Tesla pushed the feature back into the model, but it worked on at a speed of 28mph. It is well known that most of the people require emergency brakes when driving at high speed. Despite this act, consumer reports didn't give an affirmative response because the feature was enabled at a deficient speed which is not appreciable.
After this, in June Tesla Model S regained its popularity after its software was updated wholly. The Consumer Reports again checked the quality and features of the updated model to give its final rating. The CR members drove the car at high variable speed to verify that Automatic Emergency Braking worked well at high speeds as well. Moreover, they also verified that all the new updates of this electric model had been sent to its other cars by inspecting the online forums thoroughly.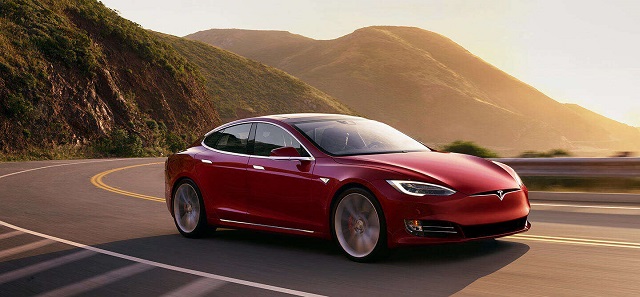 Automatic Emergency Braking
Well, many people are not familiar about what is automatic emergency braking and how this technology avoids accidents. AEB is a feature that alerts a driver about a crash that could happen with the help of well-programmed software. It helps him to use the maximum braking capability to prevent any situation involving an accident. So it is an essential aspect that must be considered while buying a car.
The Bottom-Line
One thing which is being questioned by many minds around the world is that how a consumer could report giving Tesla Model S an excellent rating on their first launch even though the car didn't have Automatic brakes feature at that time also. In October 2016 consumer reports gave them a full safety rating originally despite the fact that it didn't have AEB. Consumer reports come into headlines due to its controversial reviews about the Tesla models sometimes positive and sometimes negative. What has been the base of such contradictory studies is yet to be discovered.