Avoid Scammers & Find A Reliable Locksmith With These Tips!
Your locksmith must be someone that you can trust. It is his responsibility to keep all your possessions safely locked away. Unfortunately, too many people are scammed by locksmiths; they come in, install locks and keep a copy of the keys. They then come back later and gain unauthorised access to your home, your car or your business. So how can you avoid this situation altogether? Here are tips to help you find a reliable locksmith.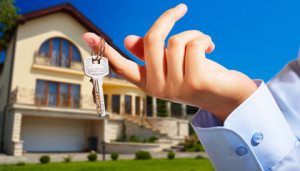 TIP 1)
If your locksmith recommends replacing a lock because you have locked yourself out of your home, he cannot be very good at his job. Good locksmiths are able to open any lock and without damaging it. Recommending a replacement means that he wants to make money off you or he is simply not a good locksmith.
TIP 2)
When you call a locksmith and explain your situation to them, they will usually give you a quote on the phone. If he quotes another price when he arrives at your place, you should not work with him. Locksmiths who do that try to make the situation worse than it is and they are trying to get you to pay more. Ask him to leave and find another locksmith who sticks to what he quoted on the phone.
TIP 3)
You should know that if you have lost or broken your car keys you can work with a locksmith to get replacement keys and an alarm system. Most auto dealers will try to get you to believe that they are the only ones who can replace keys but this isn't true; they are simply trying to make money from you.
TIP 4)
The best way to find a reliable locksmith is to get references from friends, family and colleagues. The fact that they did a good job for someone that you know means that you can trust them. Once you get a name, check to make sure that they are recommended by the Better Business Bureau (BBB).
TIP 5)
Reliable locksmiths will usually have a service vehicle that they use to move between locations. A locksmith who arrives on foot is most likely not to be trusted.
TIP 6)
Always ask for identification before they get into your home. A legitimate locksmith will have a card that has a picture of them and that shows that they are members of locksmith associations in your area. Reliable ones will also have business cards to hand to each of their clients.
TIP 7)
It is very important that you are familiar with the locksmith laws in your area. Different states have different legislation for locksmiths. In some places, for instance, locksmiths are required to be licensed while in others they are not. You should also check what the law says about substandard work. Find out if you can get refunded if you are not happy with the work a locksmith has done for you.
TIP 8)
Compare a few locksmiths to find out how much you should be paying. Although you rely on the quality of work, experience and honesty, you don't want a locksmith who charges you more than you should be paying. That said, cheap doesn't necessarily mean good. Cheap locksmiths mostly use substandard locks. Check the locksmiths in your area to make sure that you are paying the current rates.
TIP 9)
Ask a new locksmith for references and then call them and ask if they are happy with the work that was done. Even one negative reference should means that you should not hire the locksmith.
These tips will help you find a reliable locksmith. Once you have them, keep their contact information close in case of emergencies.
About the author
Melbourne City Locksmiths are locksmiths who are based in Melbourne, Australia. If you need a locksmith and are based in Melbourne, give Damian Stone a call on 1300 788 446.