After a stunning two-year run on the markets that saw its shares increase over 750%, at the end of 2014 Netflix stumbled somewhat.
Perhaps the good times had to end at some point. Netflix's bull run was spectacular, rising from a market cap of $3.1 billion to $27.1 from October 2012 to October 2014. For reference, the NASDAQ managed to grow just over 40% in the same period. Netflix rocketed into global contention, bringing online on-demand content to the masses ultimately leading to a swathe of copycat competitors.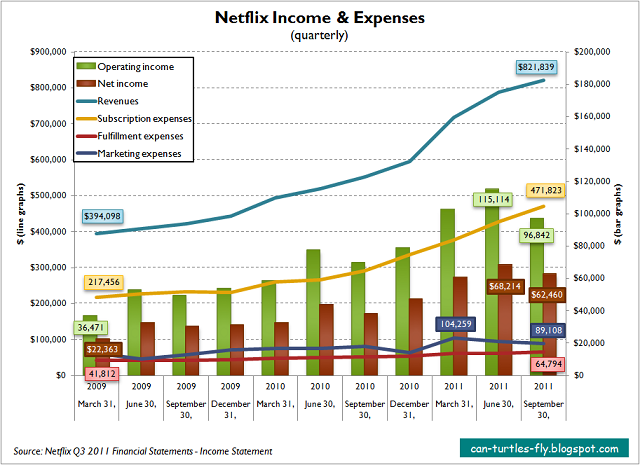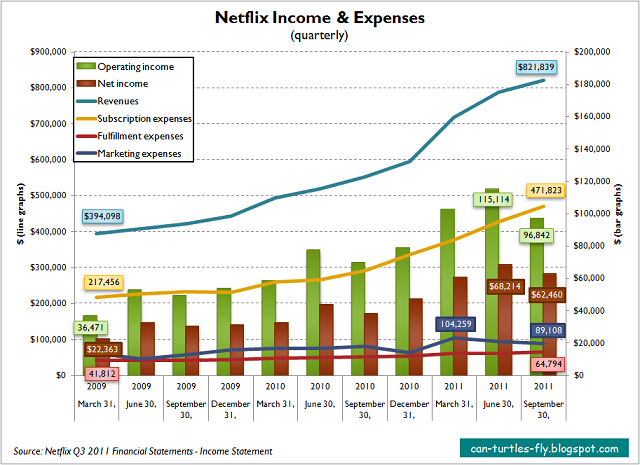 The retracement, however, was equally spectacular. Netflix released earnings on October 16 2014 that saw its share price plummet 26% in just one hour. By shortly before Christmas, 30% – or around $7 billion – of Netflix's value had been lost.
What was so damning, then, in those earnings? On the face of it not much: revenues were up 27% year on year. But that increase was well below what the markets were expecting. And even worse for Netflix, subscriber growth was also well under par, with the 3.02 million new subscribers missing its own guidance of 3.69 million.
The company faced several probing questions about its future. The lack of subscriber growth was attributed to a $1 rise in subscription fees, but more cash is needed to fund Netflix's original content: key to its success as major competitors enter the market.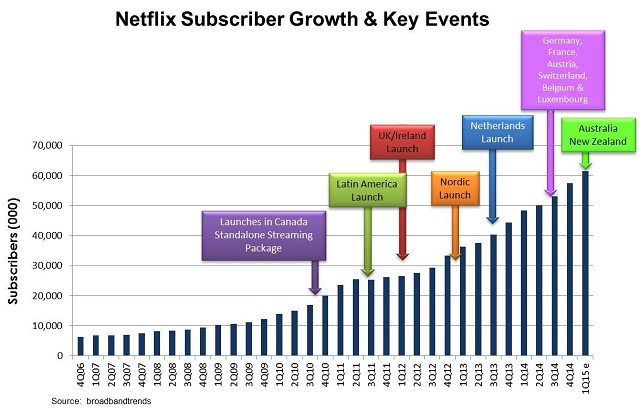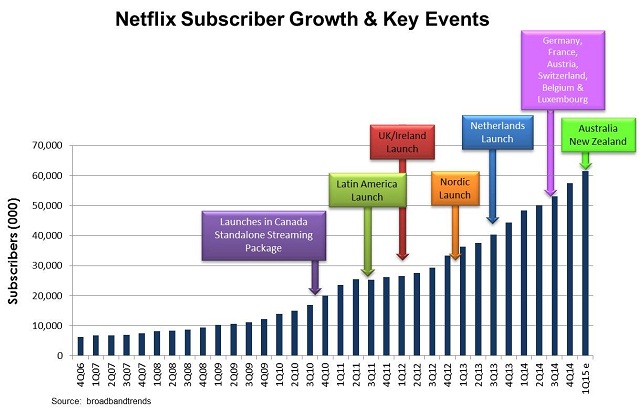 Now, though, Netflix is soaring once more. Shares increased over 15% off the back of another earnings announcement. A marked change from back in October, Netflix's new subscriber numbers exceeded 4 million for the quarter, well ahead of their own guidance and market expectations. That was driven mainly by growth in international subscriptions, and CEO Reed Hastings announced that 'progress has been so strong that we now believe we can complete our global expansion over the next two years'.
Just as impressively, Netflix had improved its subscriber acquisition without undercutting its financial performance. Revenue for the quarter matched market expectations, and earnings per share was far in advance of them.
Despite that remarkable return to form, Netflix's shares didn't quite return to the highs of October after its Q4 earnings. Of the 44 brokers listed on IG's shares trading account page, half recommend buying Netflix stock. Of the rest, 19 rate the stock as a hold and just three view it negatively. One analyst at Nomura has gone as far as to put a $500 target on Netflix stock: an increase of $100 on its post-earnings level.
There are plenty of reasons to believe that it might do just that. Firstly, the uptake of new subscribers looks set to continue. Growth in international markets has been strong, and Netflix has spoken confidently about signing global content deals. If Mr Hastings' prediction of global expansion in two years is correct, then Netflix is some way ahead of schedule.
Plenty of new content is on the way, and Netflix's simple business model – one subscription cost, one service, no adverts – could be adapted to drive more revenue fairly easily. There is talk of the company dipping its toe into the possibly lucrative Chinese market.
But there are problems on the horizon. Netflix is saturated in its home market, and still dependent on walking a fine line between pleasing its subscribers and not alienating the content providers that view it warily. Moves into movies could yet prove an ugly mistake. Those copycat competitors are starting to turn up the heat: Amazon is producing content to rival Netflix's own, and HBO already has all the shows that everybody wants to watch.
The real winner in all this is the consumer, with more and more companies vying to give the public easy access to more content at competitive prices. And as Netflix continues to drive innovation in online content and force others to follow suit, 2015 looks set to be a big year.