Things to do Before Installing iOS 8:
The iOS release date was September 17 just two days ahead of the iPhone 6 and iPhone 6 plus release dates. With the iOS release date in hand, there are some things that the iPhone 6 and iPad owners should do before installing Apple's brand new iOS 8 update and all of its new features.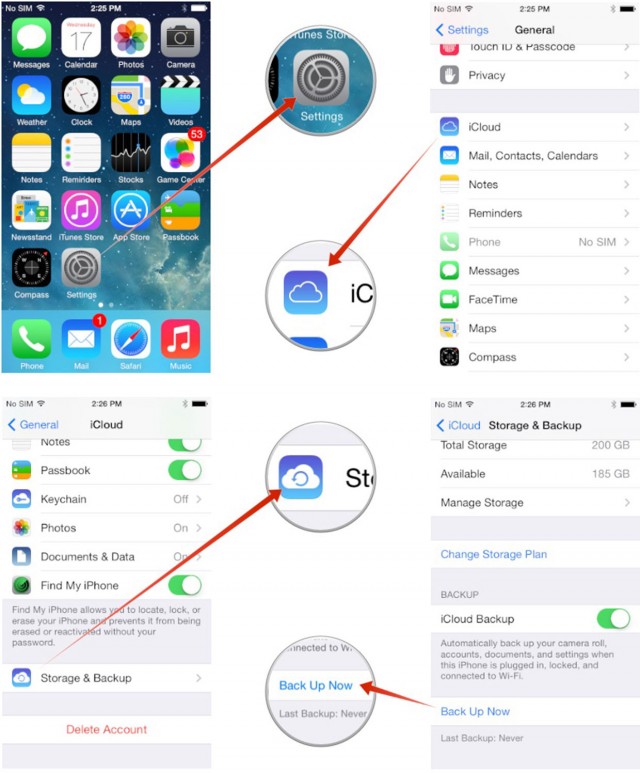 1. Clean up your iPhone, iPad, or iPod touch: This is an opportunity to clean up the software. Over the past few months, users have downloaded such files, applications or music or let it be anything which they don't use anymore. This will be a great time to get rid of such useless files and application that are not used any more. It will get rid of any clutter and will also free up some valuable storage place. It is expected to need multiple GBs to update iOS 8. Remember to keep iOS clean and tidy.
2. Have your Apple ID ready: This is the time to track down an Apple DI. If you already have an iPhone, iPad or iPod touch already has an Apple ID. While signing into iOS 8 for the very first time, there will be a need to have the ID information ready that includes the username and a password. An Apple ID is a must while linking up iTunes to a device.
3. Ensure that the device is charged: The users will need to have a minimum of 50% when installing the software, if not plugged into a power source. Those who won't get a power source readily available last Wednesday will need to ensure that the device is charged and ready before installing iOS 8. If the user have an access to a power outlet only need to plug the device in and Apple will do the rest job.
4. Update Your Apps: There are some chances that some applications will start acting up after you install the iOS 8 update. Developers have prepared during the iOS 8 beta processes but that doesn't mean that bugs can be taken out completely. App developer have gotten much better about keeping their apps stable during the transition between major iOS update to major iOS update but one need to stay alert.
5. Get the latest version of iTunes: There are two ways to get the latest version of iTunes. The first one is to get it through Apple's website. You will need to download the proper version (Windows, OS X, etc) and get it installed on desktop or laptop. The second way is to manually check for an update. Go to iTunes- Check for updates or move to the Mac App Store if you are using a Mac.
6. Backup your iPhone, iPad or iPod touch: Before installing iOS 8, users will have to backup all of their files so if anything goes wrong, the data can b e retrieved easily. This is decisive as considering iOS 8 is going to much larger than a typical incremental iOS update and there might be some chances to go wrong.