The secrets of German roads – emulsified bitumen & coherency (coupling)
As known, investments into construction and maintenance of roads in the western countries are in several times higher than similar costs in the Eastern states and countries of the Union of independent states(UIS). For example, in Germany, a country with the most expensive and qualitative roads 1 km of highway costs approximately 3.9 million dollars, while in Russia construction of the same part of road makes about 1.3 million dollars, and in China – 1,12 million USD.
Why such a huge difference in cost exists, if the construction materials, which meet international standards, are purchased at the world market?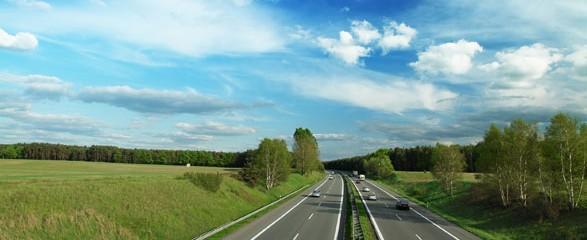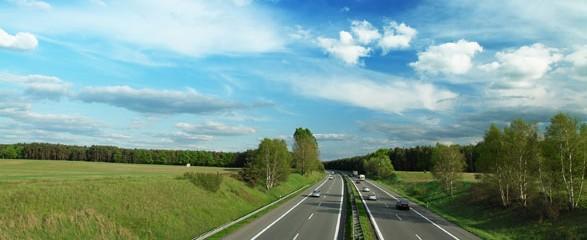 That is because Germany, being the standard for road construction , uses multilayer pavement with support, drainage, damping levels and, in fact, extra-asphalt. Moreover, materials of the highest quality categories are used in construction process.
For example, bitumen emulsion, as a material, which reinforces all possible layers of a new road and improves the quality of the final product, is not just known but is used already for about 70 years.
But bitumen emulsions may be compared with bitumen, which commonly named resin. Bitumen is not soluble in water. But a new substance, which is much stronger, safer and more efficient that a basic material, may be created in the process of mixing it with water with addition of various stabilizing additives, acids, solvents and emulsifiers, and after heating as well.
Bitumen emulsion is preferred not only due to higher efficiency and more ways of application, but also due to direct cost savings as a result of use.
So, let's consider the things in order. First, returning to the subject of road bitumen emulsions, attention should paid to a fact, that the whole process of qualitative road construction is based upon the use of bituminous mixtures, not heated resin. Each layer of the road is processed using bitumen emulsions. They are used in the process of asphalt paving and may be added to crushed stone, gravel, used as underlayer or as impregnation material for outer asphalt layer during road repairing , and so on.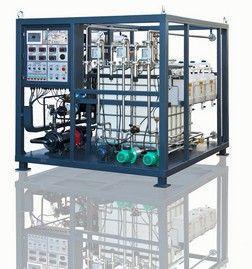 Besides road construction, bitumen emulsions are used for moisture protection of buildings and other constructions and for soft roof installations and repairing.
Equipment for bitumen emulsion production of UVB type with possible productivity from 1 up to 10 m3/hour has regular demand at the international market of high-tech accessories. They are invented for production of different types of bitumen emulsions: anionic to deal with substances of alkaline nature, and universal to act with both lye and acids.
The process of production of bitumen emulsions is technically complex and relates to the category of innovative technologies. A number of significant differences from the simple, not mixed bitumen characterizes bitumen emulsion as more qualitative and effective material.
Let's talk about the benefits and savings potential of bitumen emulsions during use in construction.
The first obvious disadvantage of bitumen is necessity of heating before use. At the same time bitumen emulsion is used without preheating that saves costs allocated for maintenance of equipment for these purposes.
Another significant advantage of bituminous mixtures is presence of water in them. The absence of organic solvents reduces the risk of ignition in the closed construction premises and does not cause poisoning of personnel, who deal with bitumen emulsions in unventilated rooms.
Then a question arises «What makes Russian roads expensive?» As it turned out basic materials, which are used by domestic companies for road construction satisfy quality requirements of the world market. Russian manufacturers of construction equipment, building materials and even equipment for application of protective substances, such as bitumen emulsion, offer high-technology developments, in no way inferior to and sometimes surpassing foreign models.
Keeping in mind calculations, made by Russian Ministry of Transport, we have found that the main cost component for construction of 1 km of a road is the cost of construction site preparation, which in Europe, USA and Canada is not included into the final price. This cost ranges from 10 to 45 % of total construction cost. Moreover, some portion of the cost is contributed by the state, while in the Eastern countries all expenses are imposed upon a contractor.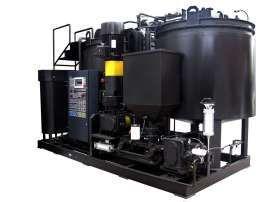 Therefore, if there is such opportunity, savings are to be made on the production of building materials, improvement of existing components to perfect the quality of roads, usage of own techniques for mixture production in strict consistence with international standards and individual calculations of a specific project.
By GlobeCore.
Manufacturer of equipment for modified bitumen and bitumen emulsion producing. www.GlobeCoreBitumen.com
Road construction equipment by GlobeCore
One of the best known companies in bitumen equipment manufacturing is GlobeCore. The company is also one of the leaders in research and development, as well as production of ISO certified Continuous Blending systems for the petrochemical industry. With the newest technologies and modern energy saving methods, GlobeCore manufactures patented equipment. The warranty period is 12 months, with 3 year warranty on those components made by GlobeCore. The research and development department is an impressive 20 men team, the company also employs over 200 highly skilled staff. Product quality is a given when purchasing from GlobeCore. For further information, visit http://GlobecoreBitumen.com