Google has Starts Roll out the Google Lens Feature on Pixel, Pixel 2 Phones
As per Google said, they start rolling out "Google lens" on Pixel and Pixel 2 smartphone both had a Visual Search Assistant Feature. Google had said this in Google I/O 4th Oct events. It has been planned to get to relevant info using visual analysis.
On October 4th, Google has announced that Google Lens is launching a trial to Pixel smartphones before this year ends. It first debuted in Google Photos on the Pixel 2 before increasing to the real Pixel and Pixel XL late last month.
In Google Photos, when every Google Lens viewing any image or screenshot it will automatically be activated. In an Assistant feature, Google Lens is combined right into the sheet that pops up after a long press on the home button to activate Google assistant. The interface that is coming out and it does not look so different from the actual version.
Selecting the new icon in the right side corner opens up a Google Lens camera. Tapping anywhere capture/hold the selected object and it starts searching with promising results and actions appearing as cards that identify the item, with the normal links to do a Google search, open other applications, and more.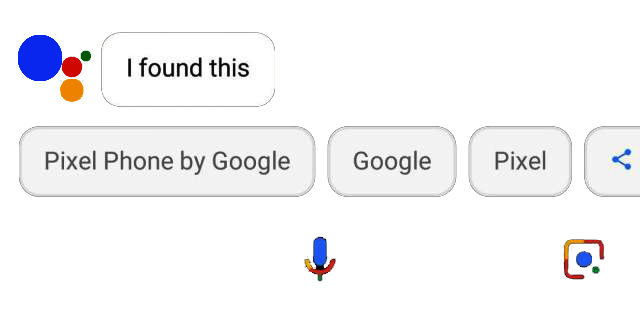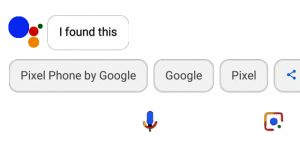 There is also a rectangular edge on the item in question in the top right corner. The recommendation chips also feature the capability to share and rate the result with thumbs up sing or a thumbs down a sign.
Meanwhile, users can quickly start a voice search with the microphone while Lens focused new object by re-select the Lens icon in the right side bottom.
Some device yet to spot Google Lens in their Google Assistant, but the full rollout of Pixel users will likely happen in the upcoming weeks.