Optimizing Support Manager Work
The best way to simplify work of customer support managers and to leave clients satisfied with instant help – a dream or a reality?
Any client support manager who takes his job seriously at least once faced a problem with managing a lot of data simultaneously trying to find required information. Today we have various customer ticketing systems that make customer service easier, saves time, efforts and energy, reduces chaos and makes your work more organized.
How to make a customer happy?
Who benefits the most from using this customer helpdesk support? Of course we should mention that this is a customer support tool #1 and therefore we talk about support managers in call-centers as they will have a quick access to tickets that contain essential data concerning the client. Support specialist will be aware of all previous correspondence, documentation and other issues regarding the customer.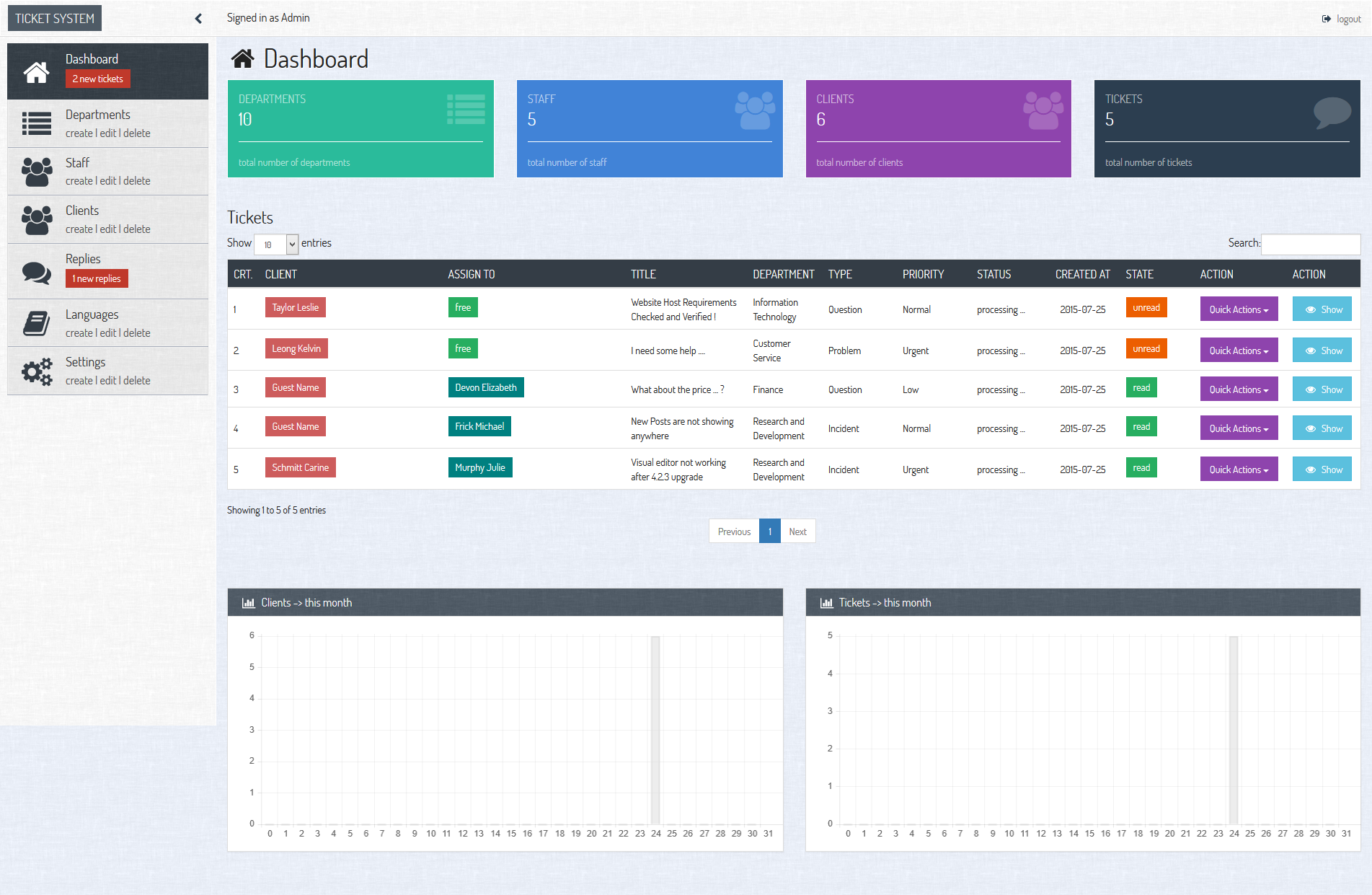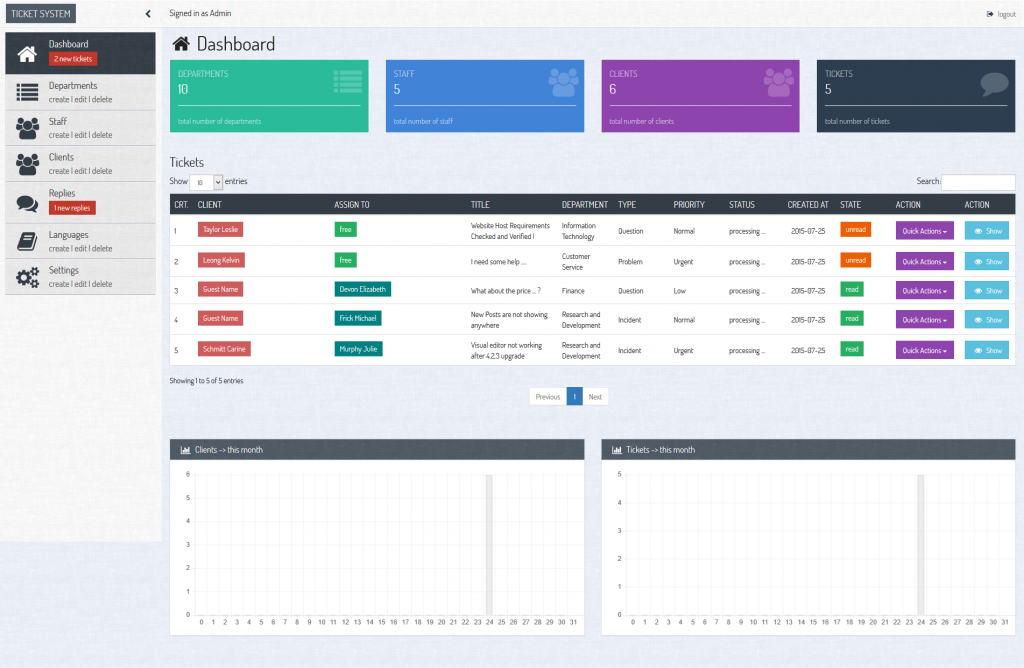 Anyone will find it quite convenient having all information in front of them on a single page and structured appropriately. Any manager can create a personal order by sorting the information into main categories, like: date, priority, due date, responsible manager, status and updating time. These categories may demonstrate the current statistics and will assist in performing various operations with tickets without even leaving the page. Taking this into account your client won't be waiting long for a response anymore.
Every manager who is dealing with various clientele and personal databases appreciates this customer ticketing system as it saves a lot of time and helps to organize a fluent work flow. Help desk can be adjusted to various languages and that will suit every customer. Moreover, it is hardly possible to accidentally lose an important email or any kind of documentation as it can be easily attached to the ticket.
Mobile ready feature
Today it is possible to bring entire information from social media, emails, chats etc. together and to work more efficiently.
One of the biggest advantages is that the ticketing system is cloud based and mobile ready, so manager won't be attached to the only office device and can manage your tickets even using your smartphone. Everything that is needed to be done is to download an app and even with slow connection one will have an access to your database from every corner of the world.
Customer support software is reliable and easy to set up. The price is quite affordable and one can receive free updates for the first year and later use various discounts. Another great benefit is that your company is paying for only one software package and any number of support agents can utilize it.
Web based helpdesk ticketing system is easy to work with: to maintain order and to manage all the information gathered. Once installed it becomes an essential help to your professional activity.