The Microsoft comes with its next best user friendly operating system. Microsoft's window is known for its user-friendly user interface. The latest version of the windows is the Windows 8. All these years, the Microsoft had its product compatible for desktops and laptops, but this time, it has gone a step above made its operating system compatible with tablets, desktops and laptops. This operating system has hit the market and is a fast moving operating system that is preferred by many, also comes with laptops as company's pre-installed operating system.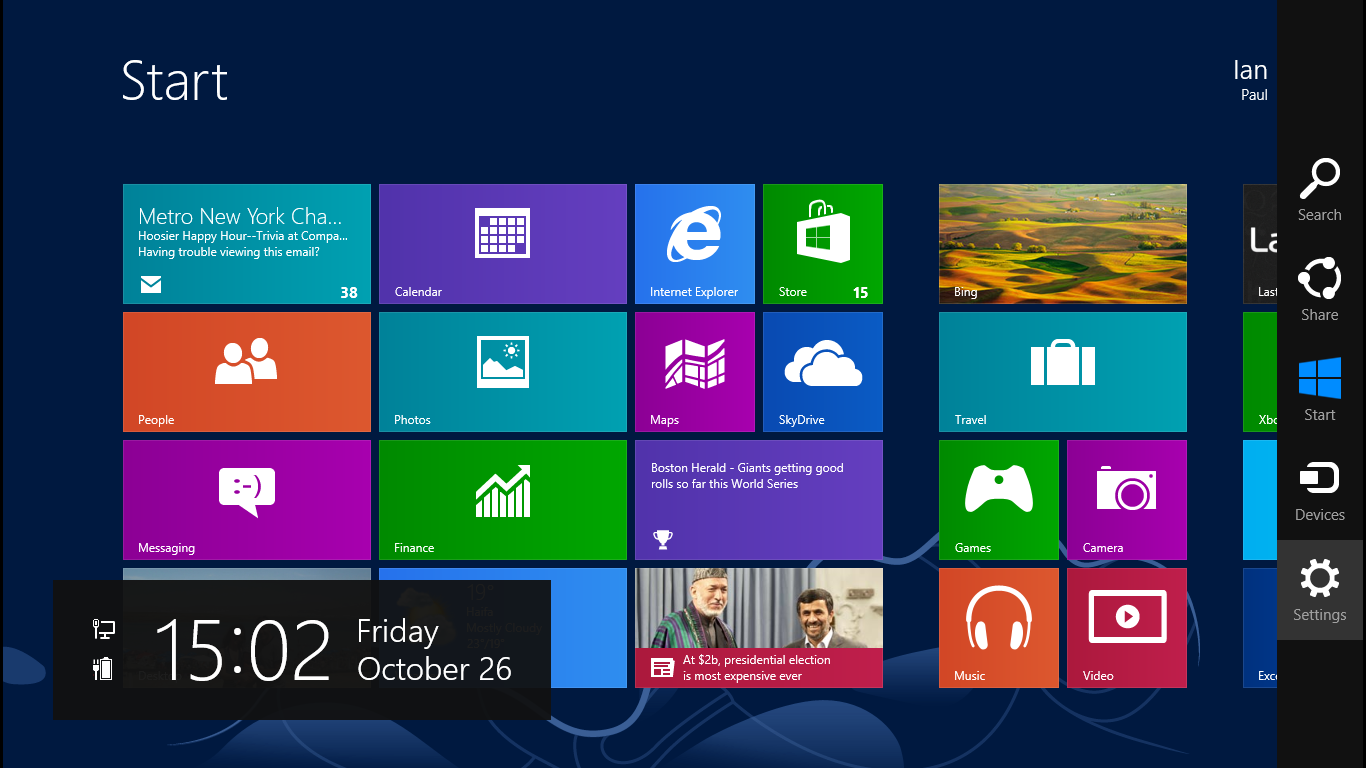 This operating system is an ultimate product of the windows and there is no other operating system available in the market that could match with performance given by the windows 8. It has an unbelievable boot up speed and the time taken for shut down of the system also does not take that much time when compared to the older versions of the windows.
Coming to the appearance of the new Windows 8, it has this new tile thing where we get all the updates from the social network account that is been linked to the operating system. This feature is kind of helpful at times and feels irritated when it keeps showing the same thing all over, again and again.
Microsoft has done things with this new operating system, just like the apple and the google that has done with its mobile operating system. To access the apps on the windows 8, the user needs to have an account with the Microsoft and using this account, user can have applications been installed to the operating system. There is a web store also available on this new version of the windows, it is just like the apple app store and the android play store, the only difference is that it has apps in less number compared to the app stores.