Innomdle Lab is a South Korean startup they start the rollout of Samsung's incubator, and they ready to reveal their debutante product called as Sgnl.
It is a wristband-slash-watch, it strips that fit into your wrist and it works through your fingers into a phone receiver.
When you paired with a phone via Bluetooth, it allows you to listen to all your phone calls directed through your fingers tip into your ear and talk through a mic in the strip itself.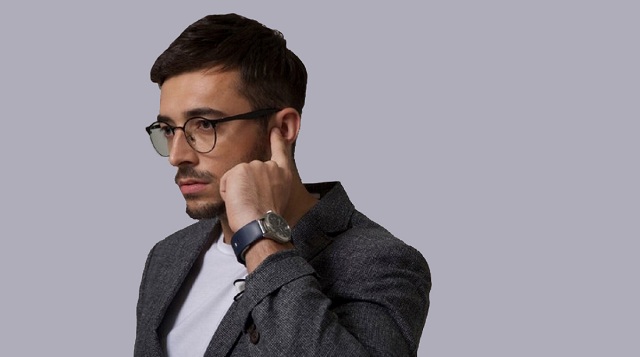 Price Range
Past year we saw a prototype model of the device, was named as "TipTalk", now Sgnl comes at this year's CES (The International Consumer Electronics Show) ready for its final trade launch after successful campaigns on Kickstarter and IndieGogo. It costs $249.
How its work?
This device works by transferring audio vibrations via a "button shaped body transmission unit" that placed on the bottom of the device.
The vibrations travel on your hand and skin to reach your fingers tip.
It works similar to hard-tissue conduction audio technology, which has been previously used by Kyocera to transmit audio calls directly from a phone's surface to your ear without the use of an in-ear speaker.
Once your finger touches the inside of your ear, the sound is amplified and you can hear your call. A small mic on the strap lets you talk back.
Specifications
Sgnl doesn't collect any contact info, but you can program up to five-person contact number so you can "call" those persons without having to whip out your smartphone.
You can also attach Sgnl to a normal wristwatch to combine old one to new one together.
Sgnl also works with the Apple's Watch and Android Wear.
It runs on the Android 4.4 and iOS 9 or later.
It has 200mAh battery, it offers about 3.5 hours of talk time and four days of standby time.