Finally, Google has start process to out their new feature that will allow you to use Google Home devices as an intercommunication device within your house, flat, and office.
Also, Google gives the example of saying "Ok Google, broadcast its dinner time" and automatically dinner bell will make a sound on Google Home devices, so-called you don't need to wear out your voice shouting up the stairs.
You can also use your smartphone Google Assistant to send messages to all your Google Home devices, and with some voice commands like telling waking up, getting ready for bed, or dinner; Google Assistant can send a playable message for you.
You don't need to say "broadcast" every time to use that feature, with other choices as well as tell, announced, and shout.
It also works when you aren't at home; the feature also works well when you are out with a cell connection, which is a great option.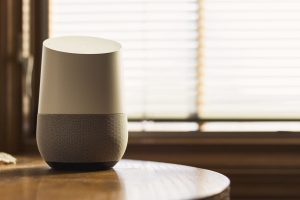 A help note shows that all the Google Home devices must be signed in onto the same Wi-Fi network and Google account. To start the feature, just say "OK Google, broadcast" followed by your voices, and every speaker linked to your Google account will send your message to your Google Home devices. Google says the feature is coming out to the United States, Canada, the United Kingdom, and the Australia now.