There are hundreds of ecommerce platforms that online merchants can choose from. The differences between these carts can be significant, so knowing what features matter is important. In this article, you'll find a list "must-have shopping cart features" that either improve the shopping experience for the consumer or make it easier for the merchant. In truth, this probably should be a much longer list, since narrowing down shopping cart features to just ten important ones necessarily leaves out a lot of other important capabilities too. Finally, it may be helpful to quickly define "shopping cart." In the context of this article, it is an ecommerce-specific content management system that — among other things — serves product detail pages to a shoppers' web browsers, manages online transactions, and acts as the portal for site maintenance. Also, the terms ecommerce platform, shopping cart, and cart will all be used interchangeably.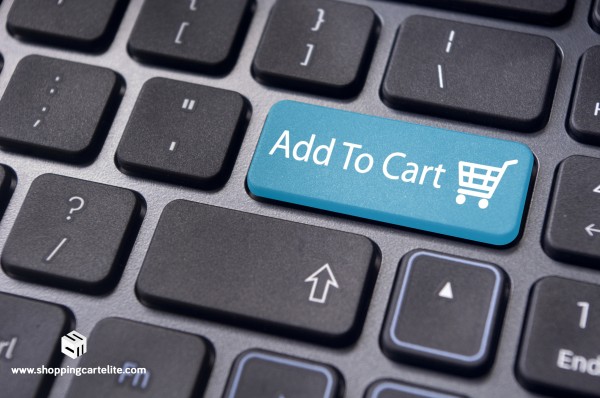 Large, Functional Product Images
Product images are among the most effective ways to communicate with customers on an ecommerce site. "Now think about it, whenever you're shopping online, the product image is the only opportunity you have to see that product, so if it's not impressive from the photo, customers aren't going to buy," said Matt Winn, an online communications specialist with Volusion, a hosted eCommerce platform. Although product images are essentially a standard feature on all shopping carts or ecommerce platforms, it is important to find a solution that is flexible enough to allow you or your developer to resize the images, since bigger is usually better. It is also helpful if the cart supports product image zooming.
Make it easy and obvious to start the buying process
Not only should there be a "buy" button that's easy to find, but there should be buttons in various places throughout the website. For example, putting buttons next to the image is a logical place, but you should also make it possible for people to add images to their cart at the thumbnail view too.
Require as little as possible from the user
Don't require a user to supply a ton of information just to buy something from you. They shouldn't have to register for an account before they can buy something. Embrace "gradual engagement" as much as possible, don't ask them anything unless you absolutely have to, and only when it's necessary (and natural) in the process.
Provide constant feedback and status updates
People like to know where they are in the checkout process, and how much time they have left until their order has been placed. They also like getting confirmation that they just completed an action, like "You just added 2 items to your shopping cart."
Show the total as you go.
One big mistake is to hide the order total until the very end, when the user has decided to check out. This is the wrong time to spring a big price-tag on them because they might decide that it's easier to just bail out rather than try to figure out how to get rid of some of the items.
Buyers like to know their total as early-on in the process as possible. This includes estimated shipping charges as well. By letting them know what they've spent early on, you'll avoid giving them sticker shock at the end, and they're more likely to finish the checkout process.
Cart contents should be obvious
Your users shouldn't have to wait until the "checkout" process before they can see what they've added to the cart. The shopping cart contents should be easy to view no matter where you are in the website. The user shouldn't have to leave your images just to see what they've already selected.