There is a secret to everything and so as a secret to skip the long iOS 8 downloads lines and waiting with update requested on screen. There are a few things to be kept in mind and you're done. Here you'll get a few tips through which you'll know how to download iOS 8 without waiting hours and all you need to do is to avoid deleting your files, apps and photos for the iOS 8 storage problems that are frustrating iPhone and iPad owners. You can avoid long iOS 8 download times and manually install iOS 8 features on your iPhone or iPad very fast. There is no need of any type of special subscription or service to manually install iOS 8, you just need your computer, iTunes and the right iOS 8 download. For most of the users, this is not something you need to do, but if you cannot wait for the iOS 8 download to complete this is much faster. The iOS download time stretched out to 13 hours on the iPad Mini retina, but using the iOS 8 direct download links you could download the iOS 8 update in 10 to 15 minutes and complete installation using iTunes.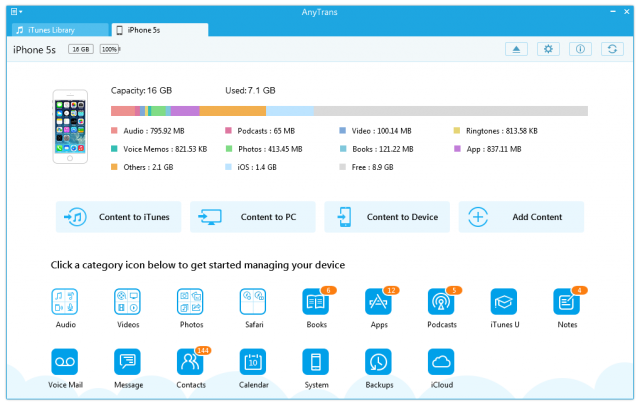 However, you can manually install iOS 8 in iTunes. Here's how to do it:
You can connect the iPhone or iPad to iTunes and start the manual update. You do not need to perform clean install or restore but you can use this method if you want to minimize the problems that may run to:
• First of all you need to download the all new iOS after its official release.
• Get your iPhone or iPad plugged into a computer and then open iTunes. This is a very simple step.
• Always remember while doing something like this, be sure to perform a backup just to be safe and sure that all your files are safe.
• When you have attached your iPhone or iPad to your computer, open iTunes. In iTunes, you need to click on the Phone option that you will find it on the upper right side of the page. If you are able to see the restore and upgrade options, then you are at the right screen.
• Special click on check for upgrade. A special click involves holding a key while you are clicking left.
• Now, hold alt/option on Mac when you click Check for update.
• On windows, hold shift when you click for check for update. However, if you want a clean install, you just need to special click on restore.
• Find the iOS 8 download and click on the .ipsw file. Choose your iOS 8 download and complete the upgrade process.
• Let the iOS 8 update complete. This process might take 15 minutes or longer. It depends on how long it takes to verify the update with Apple's servers.
When this process is all done, you will be up and running iOS 8 without waiting forever for an over the air update. iTunes downloads or the storage problems actually frustrate many people.