It would be referred to as a Tablet rather than a phone. This is very obvious that here is a market for tablets which can be used as phones. That means, one can use a Tablet as a phone. They might not fit in a pocket or be comfortable to hold in your hands for a long time, but you can browse the Web, play games or enjoy your favorite movies on a large screen without having to carry multiple devices all around. Lenovo is now offering a budget-minded tablet and that surely competes with the specs of tablets from local as well as international brands. The price of this tablet is decided to be Rs. 13,999 and that puts it roughly into the category of middle price range as far as this very segment is concerned.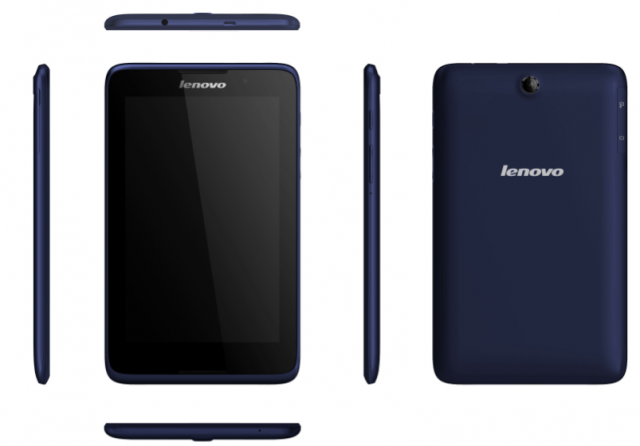 Lenovo's Tab A7 series is available in a diversity of configurations. Although, A7-50 3G is already in the line for a review and it is also known as the A3500-HV. The HV suffix has indicated that this model supports 3G data as well as voice calling too that adds cherry on the cupcake. Other variants listed are online, which might or might not necessarily be available; do not support 3G voice. The front of the box only says Lenovo Tab A7, so make it very sure you check the labels on the back. There isn't very much you can do to make a tablet stand out. After all, its shape and size are determined by the screen. Still, Lenovo has definitely managed to put its own gyrate on this device. It's available in "midnight blue", a deep shade that isn't distracting but is still very exclusive. The blue plastic shell frames the black glass front that continues in smooth curves across the sides and back. In bright light, you'll notice a stippled surface to the blue plastic.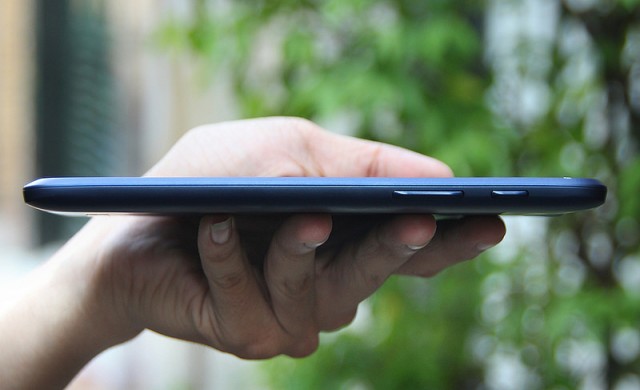 It has got a non-removable case and the battery is sealed inside. There is a flutter that covers the SIM and micro SD card slots on the left, with the power and volume buttons on the opposite side. The plastic coating feels like soft-touch rubber in the hand – this is the sort of texture that can get oily very quickly and will also start to peel in patches. The front is mostly plain, apart from a typically oversized Lenovo logo right on top. This actually helps us orient the device which is otherwise mostly symmetrical. The earpiece grille on the top has a twin on the bottom – we assumed the symmetrical look meant that these were stereo speakers, but more on that later.
Overall, the device looks pretty good and feels well-built too. However, there is no surety about how long the finish will last, though a cover would go a long way in keeping it protected. Lenovo includes only a charger and USB cable in the box. These aren't particularly high quality. The biggest surprise is by the lack of a wired headset, considering how out of your depth this tablet is to use as a phone.