In spite of a number of prevailing rumors weaving all around the tech world, neither Google or Motorola have disclosed anything on the existence of the flagship Android Smartphone Nexus 6 which is also known as Nexus X. Recent reports have claimed that Google Nexus 6 is about to feature a 5.92-inch, 2,560 x 1,440 display with 498 PPI. A couple of further reports have mentioned that the eagerly awaited Nexus 6 will finally come into the Tech Market in a mean time. The news was depicted by Motorola in a purported mock-up image recently along with some alluring specifications. It is worth knowing that the origin of the leaked image of the most anticipated Nexus X is unknown and was posted on internet on Thursday by a commenter on stories about the next Nexus Smartphone on both Android Police and Droid Life.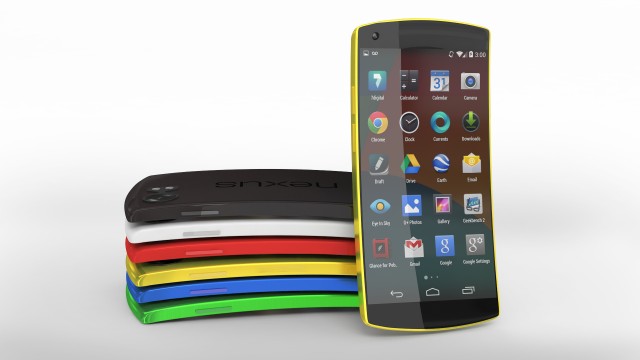 The news has been roaming out for some time now that Google and Motorola are working together on the next Nexus device whose codename is "Shamu." The latest scuttlebutt on the matter reiterates the rumored 5.92-inch display and reveals a few other design delements. According to 9to5Google, the Nexus 6 won't be all that different from the second generation Moto X – the site even called it a "scaled up" version of Motorola's latest. There will be some minor tweaks designed to make the screen easier to use and the volume / lock buttons will be positioned a bit lower but that's about it.
The American Company has reportedly upgraded the screen size of the Nexus 6 to a 5.92-inch display whereas; Nexus 5 has 4.95 inch display. It is believed that it might look like an over stretched model of the recently released Moto X (Gen 2). The over sized display feature is expected to allure some of its fans with little hands who already have 5.5 inches devices which are too big to place it on their ears or hold them in hands or to keep in the pant pockets. But still there are a number of Phablet lovers who will love knowing that Nexus will be of the QHD nature (2,560 x 1,440) with a pixel density of 498 PPI. A 3,200mAh battery will be tasked with powering all of those pixels throughout the day. Around back is a 13-megapixel camera rumored to be able to shoot 4K video at launch. A 2-megapixel camera will be used on the front, identical to the one on the second generation Moto X. The device is expected to run a Snapdragon 805 SoC with 3GB of RAM although the publication hasn't seen any indication that it'll run 64-bit Android L. The CPU system is recorded as 2.7GHz.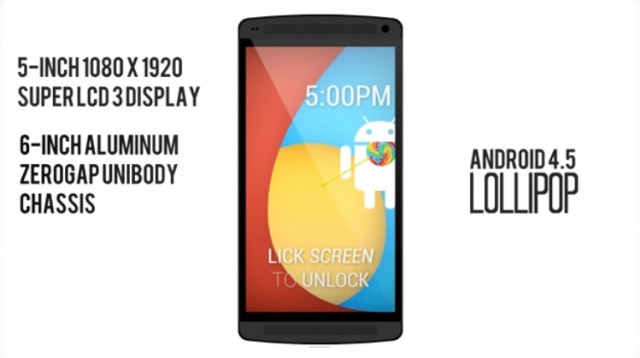 All in all while wrapping up, the publication believes the phone will arrive with Nexus branding. Depending on pricing, it could easily turn out to be the best Nexus Smartphone to date. We should find out for sure in the not-too-distant future as it is slated to be announced late next month with an early November launch.