Angry Birds Transformers as the tenth installment of the whole Angry Birds game series is a collaboration of Angry Birds with Transformers. This video game was developed and issued by Rovio Entertainment in association with Hasbro.
Downloading in Android and Some Other Features
Now, Rovio's recent Angry Birds game, that is, Transformers has made a leap to Android and it can now be easily downloaded from a Play Store for free of charge. Transformers are somewhat an exceptional game and quite different from the slingshot-based puzzle game that many people have expected. It has a side-scrolling auto-runner system that observes your hero in a stable dash to the end of the level, at time of shooting at different objects and peculiarly unsafe structures at the backdrop. On top of such structures, one can generally find the mortal enemies of Angry Birds. The player's aim will be to tap on different items that they want the protagonist to kill.
Plot of the Game
The puzzling EggSpark has reached on Piggy Island, and changed all living beings into Transformers and made non-living things turn into towers, which want to demolish all life. The Autobirds along with Deceptihogs should make their differences aside to spoil the towers and wicked pigs and then arrest the naughty EggSpark.
Protagonists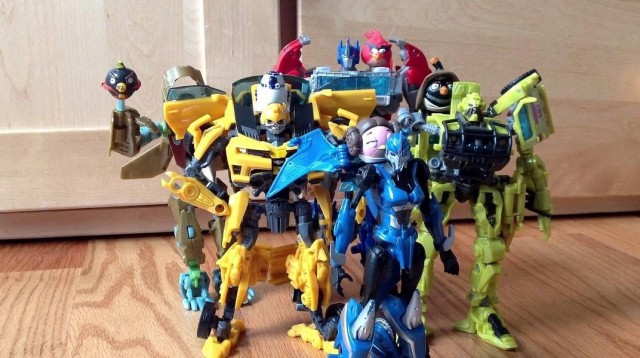 Among the Transformers Characters, you can get Optimus Prime, who is the leader of all Autobirds. Bumblebee is also one of the characters in Angry Birds Transformers. It shoots a rocket, which is more powerful than the lazer of Optimus Prime at cracking Wood but weaker than his lazer at breaking Glass. He can move as fast as a car. Again, Grimlock has the power to fright the pigs by means of his electric shock, just as Galvatron. Galvatron is a entirely new pattern of Megatron, not just a simple recolor. Unlike the other protagonists, his powerful shot has been set at random from three to five shots.