Sports fans usually say that their team might pull itself out of a losing if solely it'd play that exciting however untested, child who's typically consigned to the bench. Gadgets fans sing an analogous hymn about BlackBerry, opining that it might have remained relevant if it'd adopted Android to run on its phones. Now, many years too late, we're reaching to see what the long-deposed world champion will do with the world's most well-liked operating system. The result's the Priv, a premium Android  smartphone-cum-hail-Mary that is giving 2 things other companies can't: Privilege and Privacy. It is also packing a slide-out physical keyboard, a 5.4-inch curved display and, naturally, the company's famous security software. But the device has something else that we've not seen in a BlackBerry phone since the launch of the Q10: the expectation that the device may truly be worth buying.
Performance of Priv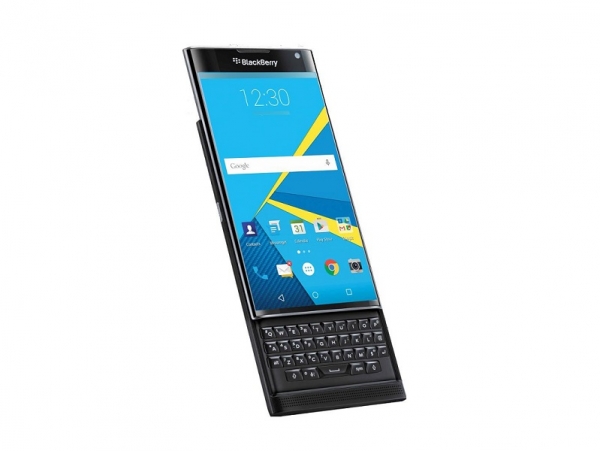 Performance-wise, the Priv is packing a 1.8Ghz Qualcomm Snapdragon 808 with 3GB RAM, 32GB storage and a microSD card slot that'll take up to 2TB. Much was made of the Priv's curved screen, and we know that it's a 5.4-inch plastic AMOLED with a 2,560 x 1,440 resolution (540 DPI) that can handle styluses and gloves. The physical keyboard measures 37mm high by 77.2mm wide, and there's a 3,410mAh battery that's rated for 22.5 hours of use tucked inside.
We knew that the Priv would come with an 18-megapixel camera, however currently believe that it will go together with OIS,a six-element f/2.2 lens and can record 4K video at thirty frames per second. The selfie cam up front is 2-megapixel with a f/2.8 lens and 720p video, and can additionally take panoramas along with your mug in the middle of it. Lots of BlackBerry devices go together with NFC, however its inclusion here will raise the potential that the Priv might support Android Pay at some point.
All of this comes from a single source on a fan forum, therefore we will not take it as gospel truth, but even with a foil hat, it all sounds plausible. We have a tendency to hope that the pricing is for Canada instead of the US, since that will the cost here around $570, putting it in the same rough ballpark as the $599 charged for the Passport on launch.