People started using smartphone to make their lives easier. In this era of growing technology, Android devices makes all of our works simple and let the people to do their work without any stress. Even when it comes to mobile recharge, you don't have to rush to shop to do recharge. In this case, there are lots of Mobile recharge applications available in the play store that can be downloaded and used in your smartphones. Here is the list of free mobile recharge apps, which let you to do the free recharge for you. Check it out!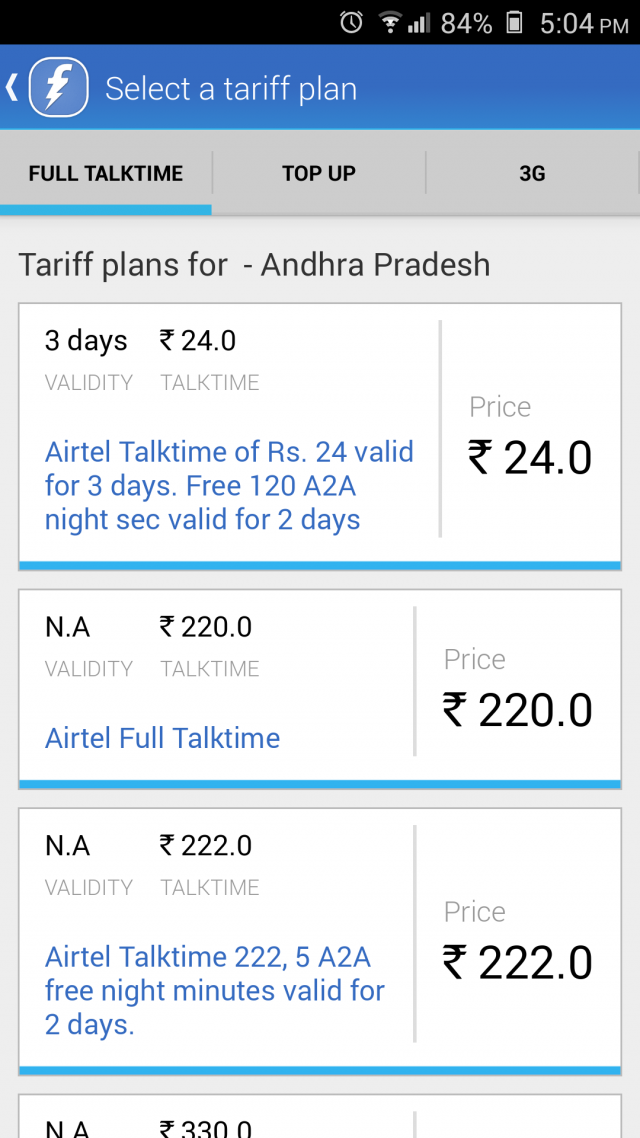 PayTM
PayTM is one of the simple and the incredible mobile app for recharge purpose, that make your recharge work easier. With the PayTM, you can do prepaid online recharge, DTH recharge and also datacard recharge work and also this app enable you to pay your mobile bills in a flash any where anytime. PayTM is built and stuffed with various payment options, which enable you to have more secure transactions without any worry. To use PayTM, all you have to do is download the app from the Google Play Store and install it. Once you completed the installation process, enter your mobile number and the amount of recharge and choose coupons if you wish and make your payment. Now, you are done.
FreeCharge
FreeCharge can be considered as the most popular online recharge app, built for the purpose for Prepaid mobile recharges, Postpaid bill payments, DTH recharges and Datacard recharges. People can enjoy the fast, safe and secure way of recharging at any where any time instanly. You can make a view on all the tariff plan regarding full talk time, all the top up, or the 3G/2G data plans for your pre-paid mobile recharges.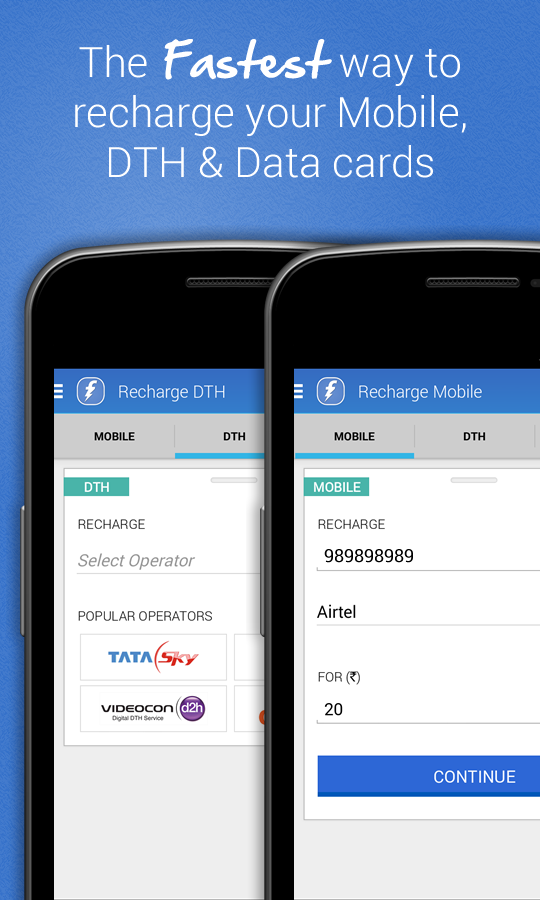 The most interesting thing in this app is that you can be able to know more about your previous recharge details clearly whenever you need. All you have to do is, download the app from the Google Play and then you will be asked to sign in to the google account or facebook account. Later on the top you can find the options like prepaid, postpaid, DTH and Data card and choose that is required. Then enter the mobile number and select the Operator the mobile number that you want to recharge. Enter the amount of the recharge or the bill amount that you want to make and recharge or pay the bill accordingly.
These two are the fast, safe and secure apps for doing recharge completely for free! Try it out!