Apple said on Friday that it's delaying the launch of its HomePod smart speaker until 2018. Apple Company says that they need more time to complete the smart speaker.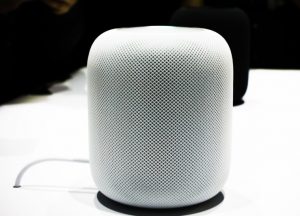 Apple's spokesman said, "We are also can't wait to share with people to experience HomePod smart speaker, Apple's latest innovation wireless speaker for the home, but we need a little more time before it's ready for our customers". "We'll start shipping in the United States, United Kingdom, and Australia in early 2018."
It smart speaker is the first Apple designed for music speaker. Since the iPod Hi-Fi which is shipped in 2007 but it was dropped a year later. It features is designed for plays a songs/music over Wi-Fi connection directly from Apple Music – AirPlay from nearby iPads, iPhones, Macs and Apple TVs. And also it has an option of "Siri" voice assistant using a 6-microphones array which makes it a cool speaker. But which isn't actually in the similar class as Google Assistant or Alexa.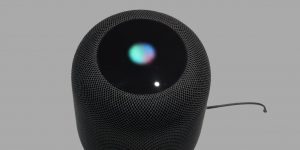 It is a smart speaker is firstly all set to be launched in December. It costs at $349. The smart speaker is planned to take on HQ sound systems like Sonos, and also smart Google Home and smart assistants like the Amazon Echo. That test is likely why Apple Company focus on the launch of the HomePod smart speaker back at Apple Worldwide Developers Conference (WWDC) in June is "music first and smart features second".
It is not clear correctly why Apple Company had to postpone the release date of the HomePod smart speaker, also they planning out of the holiday rush isn't something that any other company takes easily. With no fixed release date early next year are unclear at best it could be a while earlier we actually see the HomePod on sale.