There are three easy free and fantastic services, which you can use to enhance your photos, profile pictures, display pictures, and even landscape photos.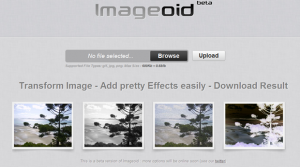 Imageoid:
If you need, quick adjustments like embossing or adding a border or quick color effects such as grayscale or sepia or even slightly more complex.
Such as reflections and adding noise, Imageoid is great free and fast tool that you can use to touch up with your photos.
You can select various effects and there are 32 effects at the time of writing, a lot of which are color modifications and simple effects, such as blur and emboss.
Some of these effects are part of adobe.
If you are looking to make out some quick tweaks to your photographs, then check out for this app.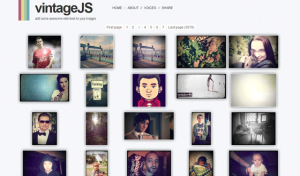 VintageJS:
This app tweaks your photographs by adding a faded vintage look in them. There are 8 highlighted options you can choose to modify. You can control the black spots and marks on your photo. You can judge for yourself the final result about yourself after experimenting and modifying. Compare the original photo with that of the modified one, so that you will get a better difference between both of them.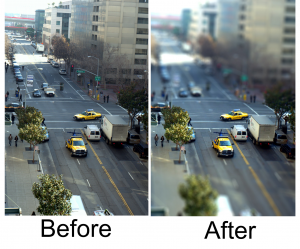 Tilt shift:
These cool lenses allow blurring large areas and creating all cool focusing effects.
This keeps you satisfied with the picture effects while not burning a hole through your pocket.
You can also adjust various characteristics of the picture.
The key here is that you can create a linear blur.
Some effects include different lightening properties, as well as move where you want the blur center point to be.
This is a very useful tool especially for landscapes and sometimes due to lack of photography equipment, the effects are lack of cool photographs to use in these kinds of demonstrations.
These services are free and are available online and you can take a quick look at these online tools for altering your pictures properly.