There is no shortage of games and game development in today's world but recently there was a special case in iOS apps. A small boy aged 14 created a app called Wheel-Ordeal and it was in the app store of Apple. The boy couldn't control his emotions and was filled with happiness. It was like dream come true for Aryan Mann, a school going kid from the Delhi public school, Noida. Many pro app developers yearn to get their app in the store but this kid has done exceptionally well to get a place in the store.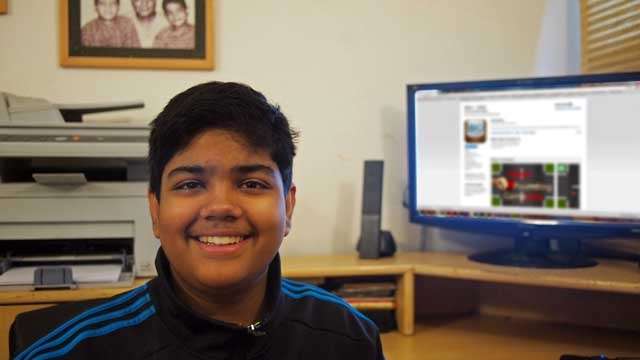 As most children love games at this age a lot of children will play all kind of games. But this child has a passion to make the games rather playing it. He has strong aim of becoming a game designer and working really hard to become one such person. Initially he was trying to target a lighter audience by building a game called Wheel-Ordeal, a racing game that tests one's reflexes in avoiding elements ahead like cars, cows and more. He was always interested in stuffs like photoshop, movie making, adding VFX and making websites and photography.
It took around 8 months to develop this game for Aryan and he has to concentrate his school work too.  The Apple app store has very sophisticated criteria for selection of apps and need to meet to all those criteria to get selected. Wheel-Ordeal managed all the obstacles and app was successfully launched from November 26. His valiant effort finally paid off and currently he is working on his next app called the "Mayan doomsday", a game related to meteors. Android version of Wheel-Ordeal is also under process and he is concentrating about his career in game designing. He has plans to pursue his degree wither in MIT or the university of South California. His message to youngsters is that "go for your favorite technology and try to develop apps in that".